---

University of Central Arkansas produces Country Music video for Don Derby
Love Me Like Your iPhone, song and video debuts April 16 on social media
Nashville, TN (April 16, 2018) - Country Music Artist and Songwriter Don Derby, reaches out via social media, releasing his song and music video  Love Me Like Your iPhone on his Facebook fan page @realdonderby and Instagram @donderby. Full Release
---
---
Barnes PRCA Rodeo  
October 12, 2017 -  Barnes PRCA Rodeo welcomes Hutch Leather Works as a new sponsor
September 14, 2017 - Wrangler Champions Challenge Finale selects eight Barnes' animal athletes
September 6, 2017 - Labor Day Bull Riding draws big crowds at the Minnesota State Fair
Complete list of press releases here
---
Cowboy Lifestyle Network
The online platform is an industry leader with over eight hundred thousands followers on Facebook.  For the past decade KMG has worked with the CLN producers.
---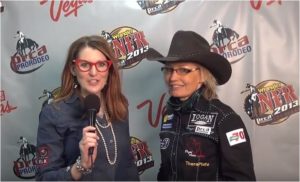 Wrangler National Finals
Since 2009, KMG's assignment coverage of the Wrangler National Finals Rodeo is featured on radio, online, and in print for outlets including Eagle 93 Missoula's Best Country; 4theRide.com; Cowboy Digest; Cowboy Lifestyle Network; the Missoulian; Chronicle Times in Cherokee, Iowa and others.