Tomas Garcilazo headlines the 70th Buffalo PRCA Championship Rodeo, June 20-22, 2024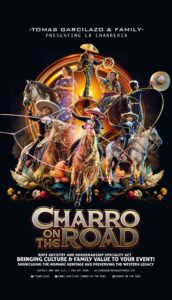 The Buffalo PRCA Championship Rodeo is proud to bring Tomas Garcilazo, a native of Mexico City, as the specialty entertainment during the 70th anniversary June 20-22, 2024.  Tomas, third generation Charro, has devoted his life to sharing Mexico's National Sport La Charreria with the world.  Tomas Garcilazo's proficiency as a skilled horseman and rope artist defines him as one of the finest Charros presenting La Charreria today.
Tomas will perform nightly during Minnesota's oldest ProRodeo in Buffalo, Minn.  He has performed throughout Europe, Canada, the U.S. and Mexico. He has appeared on Broadway in New York City and toured the U.S. with the Will Rogers Follies, an acclaimed 6-time Tony Award winning show. His awards are many including the PRCA 2018, 2013, 2012 and 2007 Specialty Act of the Year and most recently TV talent show winner of the 'Go Big Show' season 1 featured on TBS channel. Images provided by Tom Garcilzo.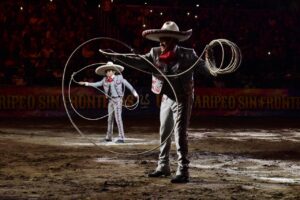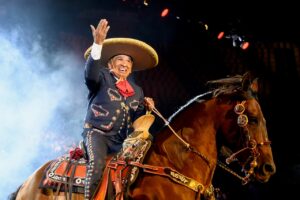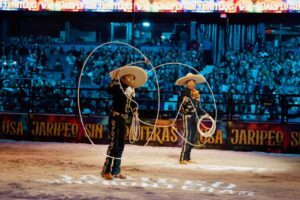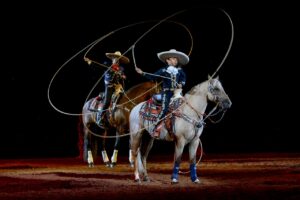 The Buffalo PRCA Championship Rodeo began in 1955 sanctioned by Professional Rodeo Cowboys Association (PRCA) and Women's Professional Rodeo Association (WPRA). The Barnes PRCA Rodeo company is our stock contractor since 1955.
Buffalo Rodeo Association is a non-profit 501c3 and provides family friendly entertainment annually.  In addition, several area non-profits raise funds during the rodeo performances. The Boy Scouts sell popcorn, Cub Scouts have a food stand, Lions take tickets, Masons provide security and Montrose Fire Department coordinates parking to name a few.
FREE Details June 20-22, 2024
Free parking – 1312 County Road 134 – Located off Hwy 55 in Buffalo, Minnesota
Free Pony Rides by Enchanted Hollow Stables nightly from 5 p.m. – 6 p.m.
Free admission for children (12 and under) on Thursday June 20 Rodeo Performance
Rodeo Performances Thurs. June 20, Fri June 21 and Sat. June 22
5 p.m. gates open, food trucks and western vendors and live music
7 p.m. rodeo performance nightly rain or shine.
9 p.m. rodeo dance on the grounds follows performances.
Ticket Pricing
Advance Tickets $15 children (3-12 years old); $20 adult. Buy at www.buffalorodeo.com
Tickets sold at the gate $20 children (3-12 years old); $25 adult; $20 veterans, seniors, 1st Free admission on Thursday for children (3-12 years old)
Rodeo Week Schedule
Wednesday June 19th Family Fun Night at the rodeo grounds (free admission)

6:30 p.m. Mutton Bustin sponsored by The Boot Shack

Thursday June 20 – (Kid's Night) with FREE admission for children 12 and under
Friday June 21 – (First Responders Night)
Saturday June 22 – (Military Appreciation Night)