Downtown Las Vegas Events Center throws ultimate viewing party, WNFR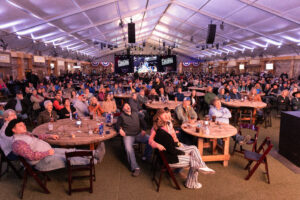 By: Gretchen Kirchmann
The Downtown Las Vegas Event Center transforms into an ultimate viewing party during the Wrangler National Finals Rodeo (WNFR).  The outdoor venue located across the street from The D Las Vegas (S. 3rd Street and E. Carson Avenue) is on the edge of Fremont Street.  The venue organizers including Truman Talley, added the legendary Gary Leffew Bucking Ball with live music and nightly socializing with the world champion bull rider.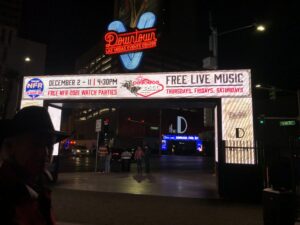 Gary Leffew can be spotted mingling with the crowd, playing a game of pool or enjoying a cold beer with fans.  He is a resource of rodeo knowledge for all ages.  He easily joins a table of patrons and makes the ProRodeo experience come alive with his insight and explanations.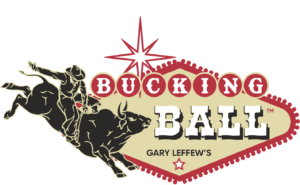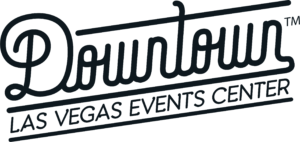 The barn dance atmosphere inside a gigantic tent fills the property and invites patrons to claim a table and order a bucket of cold beer.  The dance floor and jumbo flat screens flanked by red, white and blue bunting are signatures piece of western hospitality. The pool tables on the perimeter and corn hole on the green space are inviting for all ages. Everyone is welcome to experience the Super Bowl of ProRodeo in the heart of downtown.  The decor resembles an old west town inside and Sweet Home Alabama on the outside with Edison lights strung on the green space.  Need your boots shined, no problem.  Desiring to hear a fiddle in a live band – done.  Looking for super clean bathrooms, the The Downtown Las Vegas Event Center thought of that too.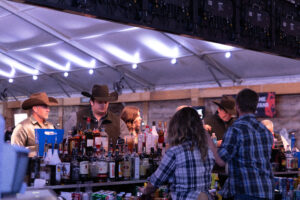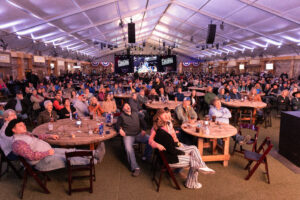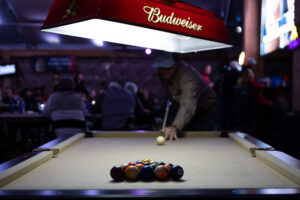 Minnesotan Greg McDonald, executive director of Buffalo PRCA Championship Rodeo, declares this as the best kept secret in Vegas.  "Adding Gary's bucking ball and live music on the weekends enhanced the experience," he mentioned.  McDonald and his colleagues make sure they stop by the viewing party while in town annually.  They discovered this hidden gem back in 2015 and are big proponents.  "This is our go to spot. Good food, good drinks and great atmosphere," commented McDonald.
The viewing party opens at 4:30 p.m. nightly during the rodeo.  The onsite BBQ includes brisket, ribs and pulled pork plus multiple sides including banana pudding for dessert.
"As a Board Member of Las Vegas Events, I understand the importance of NFR to Las Vegas.  We are proud sponsors of NFR and have enjoyed the growth of the Downtown Las Vegas Events Center as the premier viewing party for all Rodeo fans," stated Derek Stevens.
On Saturday December 11, 2021 the Budweiser Clydesdale hitch made an appearance at the ultimate viewing party. The St. Louis based beer distributor paraded the draft horses next to the Downtown Las Vegas Event Center.  The venue hosts multiple events throughout the year, visit dlvec.