Buffalo PRCA Championship Rodeo planning for 2022, save the dates June 23-25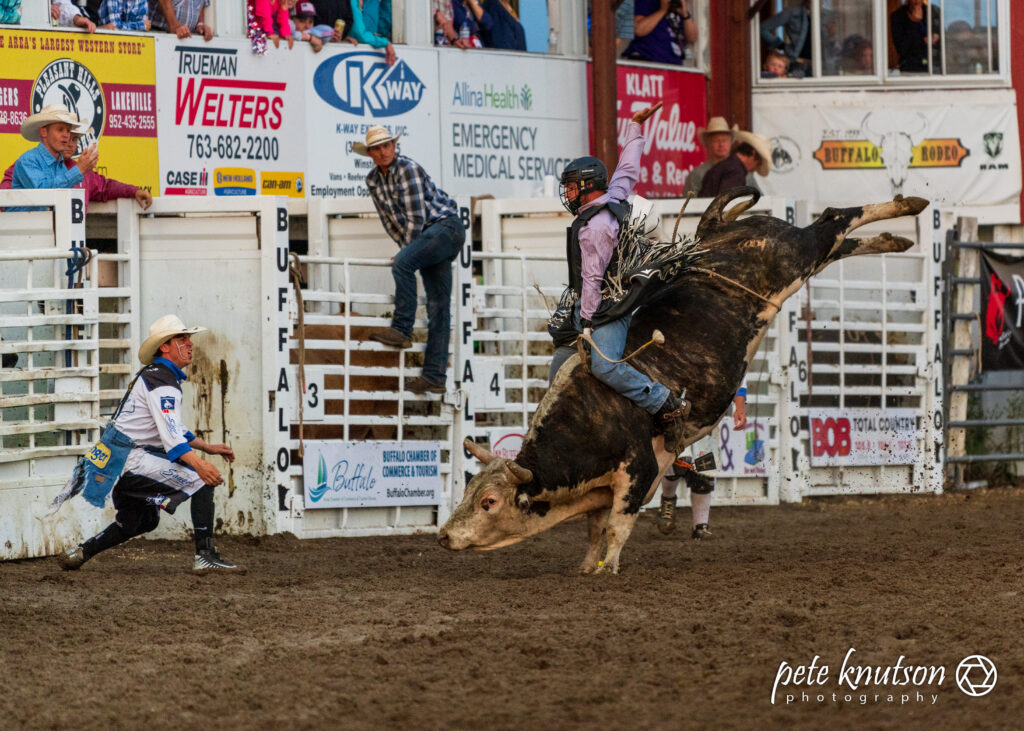 The Buffalo PRCA Championship Rodeo wrapped up last month crowning event champions from across the United States.  Three performances allowed a post-covid event to fill the grandstands and parking lots.  The Montrose Fire Department reached the parking lot capacity on Friday night.  The rodeo committee lead by Executive Director Greg McDonald is already planning for next year's rodeo June 23-25, 2022.
"Producing a ProRodeo is a year around process," stated McDonald, "Our rodeo fans deserve the best entertainment in their community. This year we had three stock contractors Barnes PRCA Rodeo,  Championship Pro Rodeo and New Star Pro Rodeo.  We work hard to bring in talented contract acts, professionals bucking horses and bulls.  This past year we showcased the World Champion Dress Act Rider Kiesner and Bethany Iles."
The bareback horse Pass the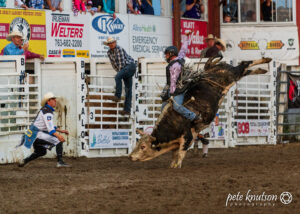 Hat and saddle bronc horse Secret Agent both from Championship Pro Rodeo were the highest marked broncs in their pens.  Additional high marked broncs were Barnes' horses Red Horse Crossing, a multiple time Wrangler National Finals Rodeo (WNFR) selected mare, and Hawley Falls selected for the national circuit finals.
"Top notch stock draws the top cowboys," mentioned McDonald, "when the reigning (WNFR) Bareback Average Champion Jesse Pope, enters your rodeo along with 5x WNFR qualifier Ty Breuer and several Great Lakes Circuit contestants you know the match-ups will be great for the rodeo fans."
North Dakota cowboy, Breuer, won the bareback with 85 points; followed by Kansas native Pope with 83 points.  Tie-down Roping was won by New Mexico cowboy Garrett Jacobs with a 9.8 second run.  Iowan J.W. Beck heeling with partner Adam Rose from Missouri roped their steer in 4.9 seconds to win the Team Roping competition.  Weston Pierschbacher from Iowa took home the Saddle Bronc top spot with 85 points on Hillbilly Rock.  Staying with the Great Lakes Circuit Wade Steffen from Illinois won the Steer Wrestling with 4.5 seconds.  Floridan cowgirl Ericka Nelson turned in the fastest Barrel Race with 17.79 seconds.  Minnesotan Blaine Beaty from Frazee won the Bull Riding on Barnes' bull Boggie Monster with 86 points.
For more information visit www.buffalorodeo.com