Bull Jumping coming to the Buffalo ProRodeo in Minn. June 23-25, 2022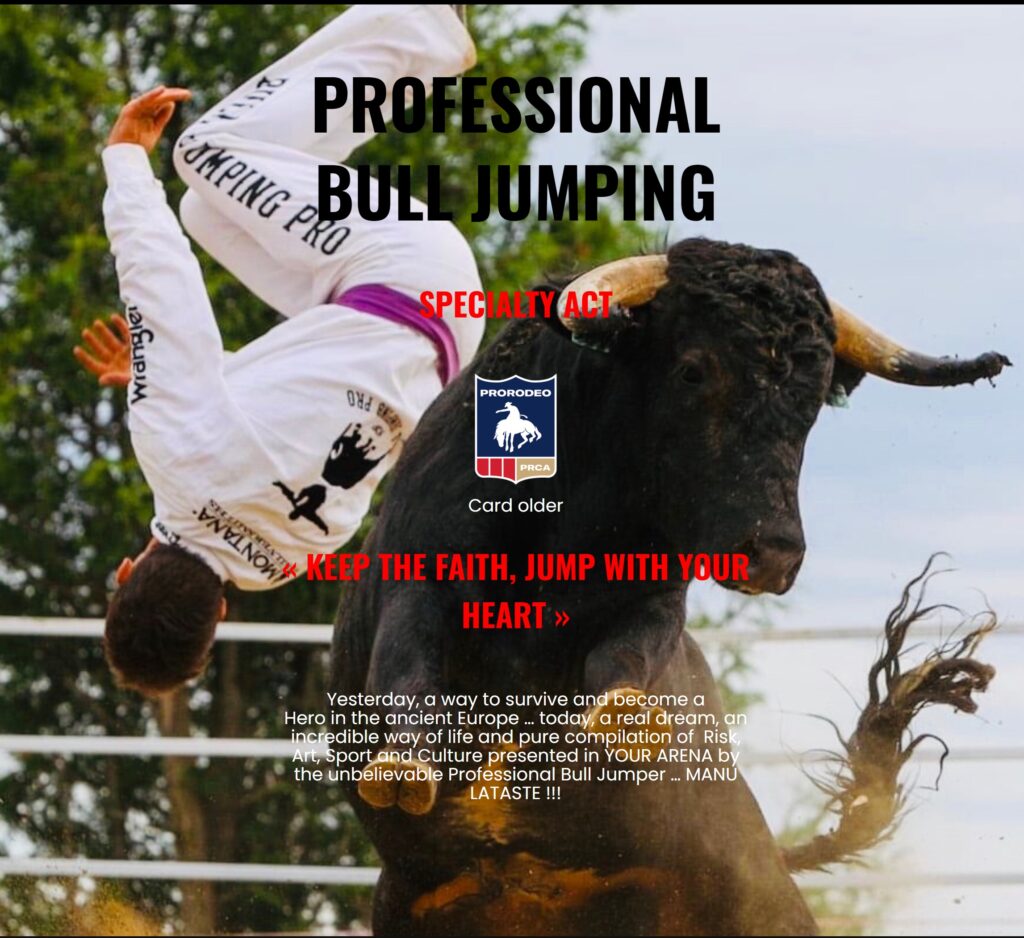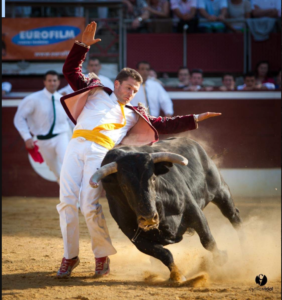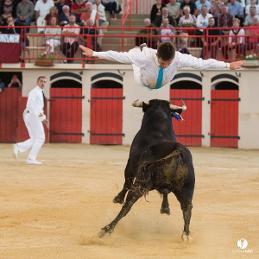 The Bull Jumping Pro is coming to Buffalo, Minn.  June 23-25, 2022 during the ProRodeo.
Emmanuel "Manu" Lataste from France is a skillful bull jumper who performs all over the world.  "He will do several acrobatic flips over a MEXICAN FIGHTING BULL without any contact with the Bull and without help but the strength of his legs and the faith in his heart," per his website.
Two American Bull Fighters will help protect him and line up the Bull if necessary.  During his specialty act he will do five different jumps. Manu takes incredible risk in performing his act, thus creating adrenaline for the whole audience.