Shannon Warren selects Buffalo, Minn. favorite circuit rodeo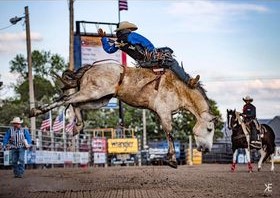 Bareback Rider Shannon Warren from Marshall, Missouri selected the Buffalo PRCA Championship Rodeo as his favorite circuit rodeo in 2023.  Warren a 24-year-old cowboy enters the Great Lakes Circuit Finals (GLCF) in sixth place.
The stakes are high for winning the GLCF with an automatic entry into the National Finals Rodeo (NFR) Open formerly known as the RAM Circuit Finals.  The year-end event champion and circuit champion advance to the NFR Open.
Buffalo is home to Minnesota's oldest ProRodeo dating back to 1955.  Under the direction of the Buffalo Rodeo Association (BRA) Board and Executive Director Greg McDonald the amenities and prize money for contestants continues to develop.  Rodeo President Paul Hoiland leads the board of directors and rodeo volunteers.
"Their rodeo committee works hard to ensure the best experience for all the cowboys and cowgirls from getting you a good close parking spot for roughies and offering to help you carry your gear," explained Warren, "the really cool deal I enjoy the most is after the rodeo, the concert.  You get to listen to the live band along with talk to everyone that comes out."
Warren is quick to point out the rodeo fans make the experience memorable and remember his performance from year to year.  The contestant meal is a classic Minnesota hot made with wild rice, chicken and cream by Bison Creek Entertainment Center.
The Show Me State cowboy is qualifying for his second GLCF.  In 2020, he won the all-around cowboy title at the GLCF competing in both bareback riding and saddle bronc riding.  His rodeo resume includes qualifying for the National High School Rodeo Finals all four years representing Arkansas; qualifying for the 2023 National Intercollegiate Finals in both bareback and saddle bronc.
The GLCF is held in Louisville, Kentucky November 9-11, 2023 as the North American Championship Rodeo.  Ranked in order of prize money won in the circuit is number one Tanner Aus from Granite Falls, Minn.; number two Nick Pelke from Mondovi and number three Drew Lind from Weyauwega, Wisconsin; fourth is Briar Dittmer from Runnells, Iowa; fifth, sixth and seventh places all from Marshall, Missouri are Kooper Heimburg, Wren, and Grant Worthington; eighth is Stetson Bierman from Hiadalgo, Illinois and ninth is Clay Kiefer from Creston, Iowa.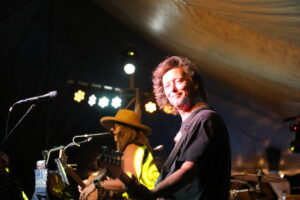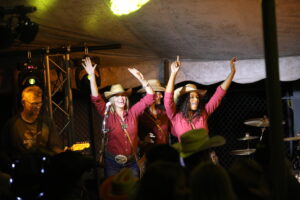 Results can be found on www.prorodeo.com following the final performance. The 70th Buffalo PRCA Championship Rodeo is June 20-24, 2024. The band South 40 will perform nightly at the Pendleton Whisky After Party on the rodeo grounds.  For more information visit www.buffalorodeo.com.