Buffalo Rodeo under new leadership with Greg McDonald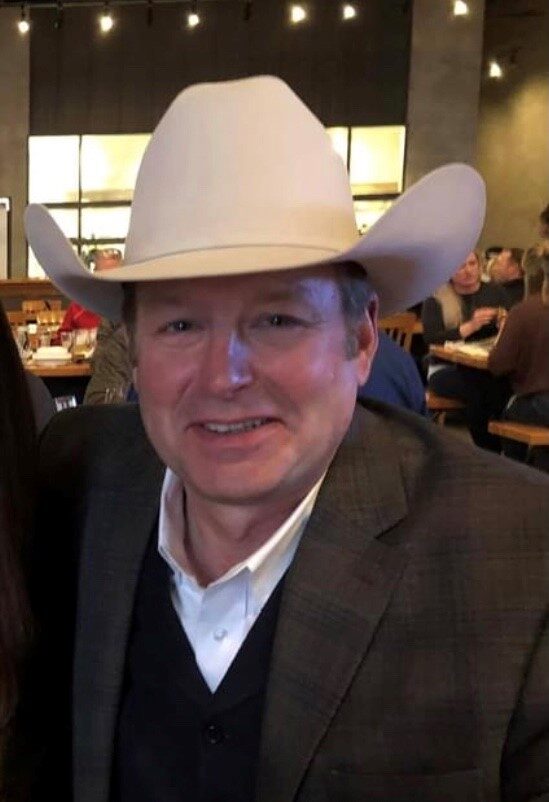 The Buffalo PRCA Championship Rodeo is under new leadership with Executive Director Greg McDonald at the helm. McDonald, a resident of Buffalo is a former rodeo contestant, past president of Minnesota High School Rodeo Association (MHSRA) and a seasoned rodeo producer.
"Greg with his passion and knowledge of rodeo brings the production of events to the highest standard of professionalism.  His dedication to perfection is outstanding. He truly cares about the contestants as well as the fans in the stand," stated Ted Slather, owner of Extreme Events MN, Inc.
In 2018, the Buffalo Rodeo Association and stock contractor Barnes PRCA Rodeo asked McDonald to volunteer his time and talents.  In the Fall of 2019, McDonald was hired to revitalize the rodeo for the community.  The Buffalo Rodeo dates back to 1955 and is Minnesota's oldest ProRodeo.  This year three rodeo performances are planned, 7 p.m. nightly, for Thurs. June 24, Fri. June 25 and Sat. June 26.
The 2021 rodeo is the weekend following Father's Day.
Both of McDonald's grown daughters are planning to attend and help their dad.  "My dad has always had a passion for rodeo. He has dedicated a lot of his time to bettering the sport and encouraging kids to get involved," replied his youngest daughter, Marley.
"When my sister Mikayla and I got a little bit older my dad would haul us around all over the state so that we could compete in rodeos. He always encouraged us to learn new things and to constantly try to better ourselves in and out of the arena. I'm thankful for all the weekends he was willing to give up so that we could compete and do what we loved.  Some of my greatest memories are the weekends I got to spend at rodeos with my dad," explained Marley.
McDonald's role provides leadership to a volunteer rodeo committee with an elected board of directors.  Within months of accepting the position, the global pandemic hit.  McDonald used 2020 to build relationships with sponsors, rebuild the board of directors and plan for the future.
"Being part of the community is extremely important for the Buffalo Rodeo Grounds. For over fifty years many families have built memories around attending the annual rodeo.  We also know today's business leaders were once scouts selling popcorn, cotton candy and burgers.  This tradition has continued for many generations.  I want to encourage the community to support the rodeo. It is very important we provide this for the next generation," stated McDonald.
McDonald grew up in New Hope and attended the Buffalo Rodeo as a child. He recalls the excitement of the bucking horses being unloaded off the Rafter B Bar truck. "I also remember when cowboys flew into the Buffalo airport to compete on Bob Barnes' stock," continued McDonald.
Westin Barnes, third generation stock contractor and grandson of Bob Barnes said, "I'm very excited to work with Greg.  He knows the sport of rodeo inside and out, and I know he is working his tail off to make this rodeo great."
The Buffalo PRCA Championship Rodeo is sanctioned by the Professional Rodeo Cowboys Association (PRCA).  The sanctioning body is like other major league sports.  McDonald rode bareback horses in the PRCA so he understands the rules and regulations that contestants, contract personnel, committees and the stock contractor are governed by.  This in-depth knowledge allows McDonald to anticipate the needs of the contestants traveling the circuit as independent contractors.  He also understands the livestock management for all the animal athletes.
Tanner Aus, 5x Wrangler National Finals Rodeo bareback qualifier and resident of Granite Falls replied positively of the leadership change, "That is great for Greg and for the Buffalo Rodeo. I'm glad to know he's in charge.  Hopefully, he can use his experience as a contestant to improve the rodeo for contestants.  Buffalo is one of my favorite rodeos of the year and I can't wait to see it grow."
The executive director role involves building community relations. McDonald is accomplishing this with his involvement in Wright County.  Since January, members of the rodeo committee volunteered with the Buffalo Chamber's Kites on Ice Festival in Feb.; helped organize an equine vaccination clinic with Dr. Kirkpatrick and Buffalo Equine in April; plus volunteered at the American Legion Car Show on May 22.
PRCA Announcer Davie Kimm is quick to credit McDonald's ability to lead. "Greg brings over 40 years of rodeo experience to the Buffalo Rodeo from being a contestant to being involved with many different aspects of rodeo production.  He has also raised two girls who were both rodeo competitors. Greg has the vision and knowledge to help take the Buffalo Rodeo to the next level and become one of the biggest and best pro rodeo events in the region and beyond," stated Kimm.
The role of the executive director is also in producing a family friendly community event. McDonald is quick to credit the rodeo sponsors for their financial contributions and generosity. He also knows that rodeo fans are important to the bottom line of producing events by buying tickets.  "We couldn't produce a ProRodeo without the support from both of these groups," he said.