Buffalo Rodeo Champions qualify for GLCF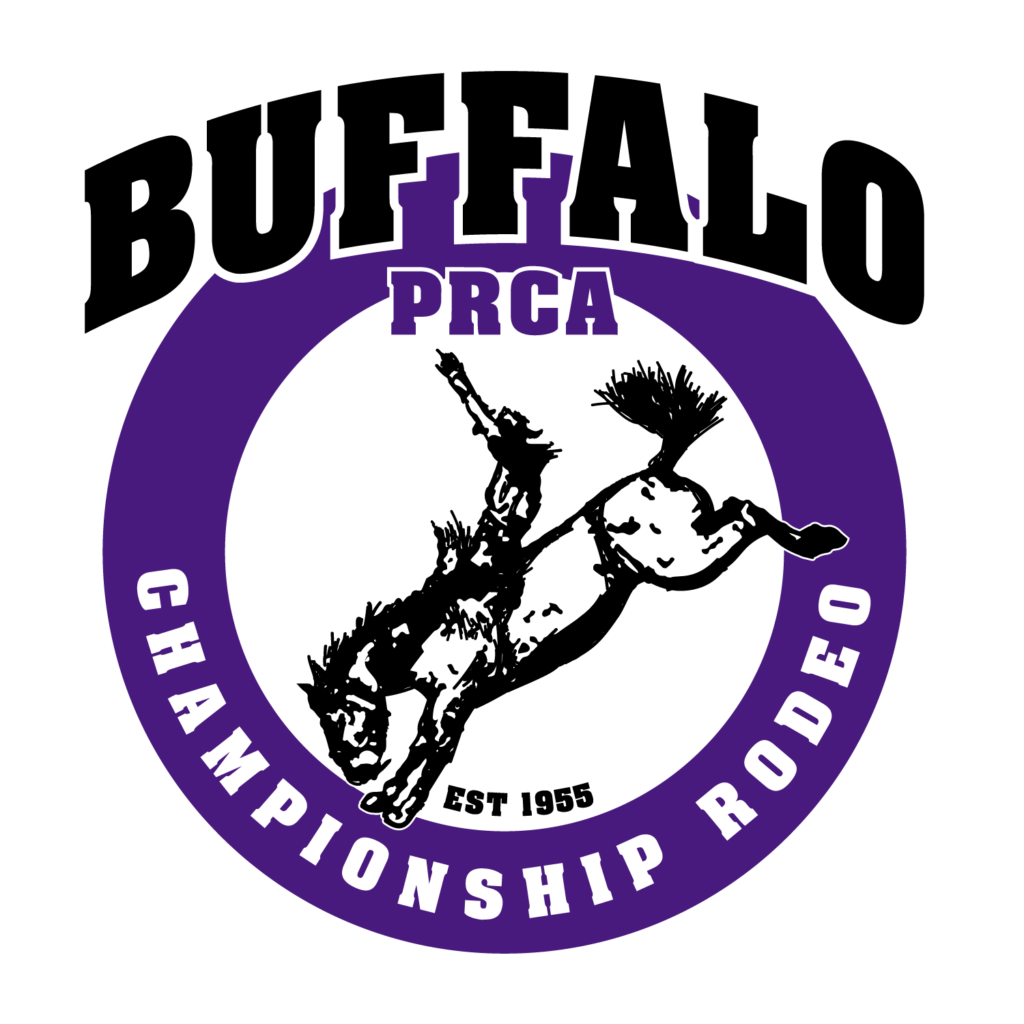 Nov. 2, 2021 (Omaha, Neb.) -   Eighteen contestants winning prize money at the 66th Buffalo PRCA Championship Rodeo are heading to Louisville, Kentucky to compete Nov. 11 thru 13.
Prize money won is the single determining factor for the circuit rankings. The top 12 qualify in each event; the year-end and circuit average winners then qualify for the RAM National Circuit Finals. A brand-new truck is awarded to each event champion at the RAM National Circuit Finals along with prize money.
Buffalo contestants qualifying for the Great Lakes Circuit Finals include:
BAREBACK RIDING
Jess Pope 2nd place Waverly KS 83 points on #414 Smart Guy, Championship Pro Rodeo
Nick Pelke 3rd place Mondovi WI 81.5 on #840 Dark Alley, Championship Rodeo
Kyle Bloomquist 4th place Raymond MN 80 #71 Hillbilly Rock Championship
Job Dunlavey 5th Loraine IL 78 points on #840 Dak Alley Championship
Briar Dittmer 6th Runnells IA 77.5 on #5912 Pass The Hat, Championship
TIE DOWN
Cody Huber Albia IA, 3rd  
Blake Ash Aurora MO 6th
TEAM ROPING
Adam Rose Willard MO and JW Beck Moville IA, Champions
Ryan Von Ahn, Palmyra MO and Payden Emmett Ponca AR 2nd
Chance Oftedahl Pemberton MN and JW Nelson Alta IA 3rd
 SADDLE BRONC
Weston Pierschbacher Kellerton IA Champion 85 on #71 Hillbilly Rock Championship Pro Rodeo
Ty Pope, Marshall MO 4th 80.5 274 Secret Agent Championship
Chance Masters Leon IA 5/6
STEER WRESTLING
Wade Steffen Champion Richmond IL
2nd Kyle Whitaker, Chambers NE
3rd Noah Lassa Merrill WI
4th Justin Zwiefel, Burt IA
BULL RIDING
Blaine Beaty, Frazee MN Champion 86 on Barnes #44 Boogie Monster
2nd Jimy Marten Donahue IA, 83 on Barnes J3Danny Boy
3rd Trevor Reiste Linden IA, 80 on New Star Pro Rodeo's 323
###
For more information www.buffalorodeo.com
About Buffalo Rodeo Association:  Produces the Buffalo PRCA Championship Rodeo since 1955. Minnesota's oldest ProRodeo June 23-25, 2022. We invite you to watch top-notch bucking horses and bulls, dine, shop and enjoy the beer garden during the rodeo. The permanent bucking chutes on our historical grounds located just off Hwy 55 near the Twin Cities are classic.
The rodeo committee is comprised of community members, volunteers and is a non-profit that gives back to the community in multiple ways through educational scholarships and contributing to civic groups and clubs.  The local Cub Scouts, Boy Scouts and Girl Scouts work the concession stands